Utility Arrears Assistance
Utility Arrears Assistance

People on low income who need assistance with utility arrears can apply to the Housing Stability Benefit Program. Assistance covers utility arrears (hydro, electric, heat), security deposits and/or reconnection fees when the utility charges are not included in the cost of rent/condo fees.
Funding for the Utility Arrears Benefit is provided by the City of Hamilton
•
Assistance provided up to $1,500 every two years for families with children and dependent adults.
•
Assistance provided up to $800 every two years for singles and couples without children.
•
A request will be made to the utility provider to immediately and temporarily to postpone utility disconnection.
•
Approved assistance will be paid directly to the utility company.
Access Via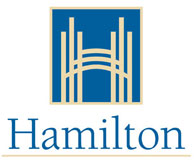 Click Here to Learn More
Ontario Works Participants

CALL: (905) 546-4800
OW Case Manager directly
Ontario Disability Support Program Participants

CALL: (905) 521-7280
ODSP Case Manager for referral to Hamilton Housing Help Centre
People living with low-incomes who are not in receipt of OW or ODSP

CALL: (905) 526-8100
Hamilton Housing Help Centre
Phone: (905) 526-8100
Fax : (905) 528-1448
E-Mail : info@housinghelpcentre.ca
---
119 Main Street East
Hamilton, Ontario
L8N 3Z3